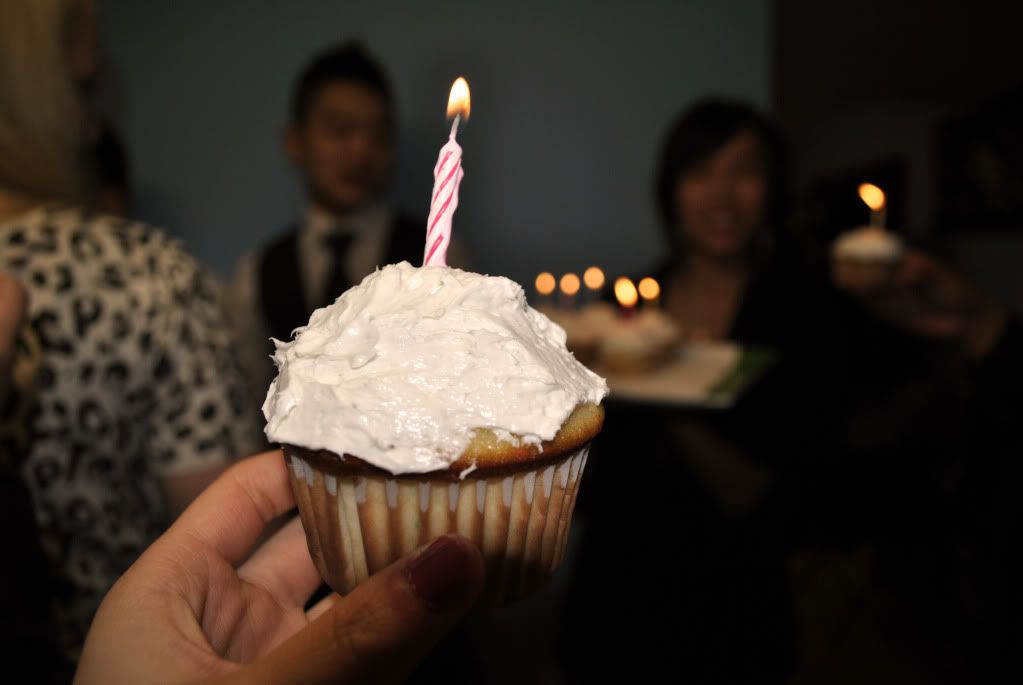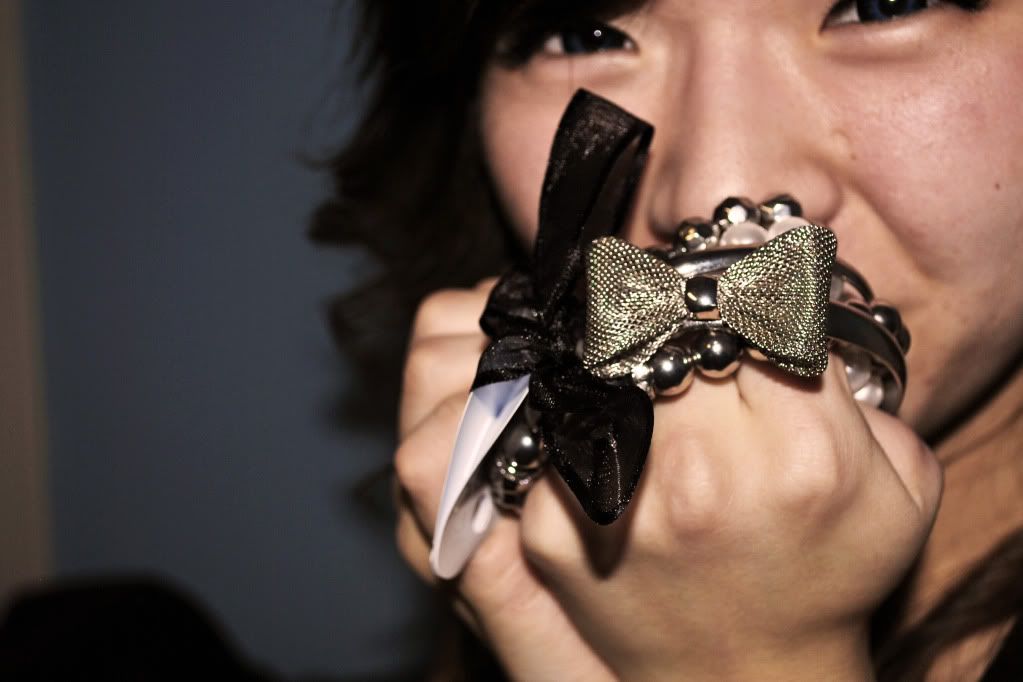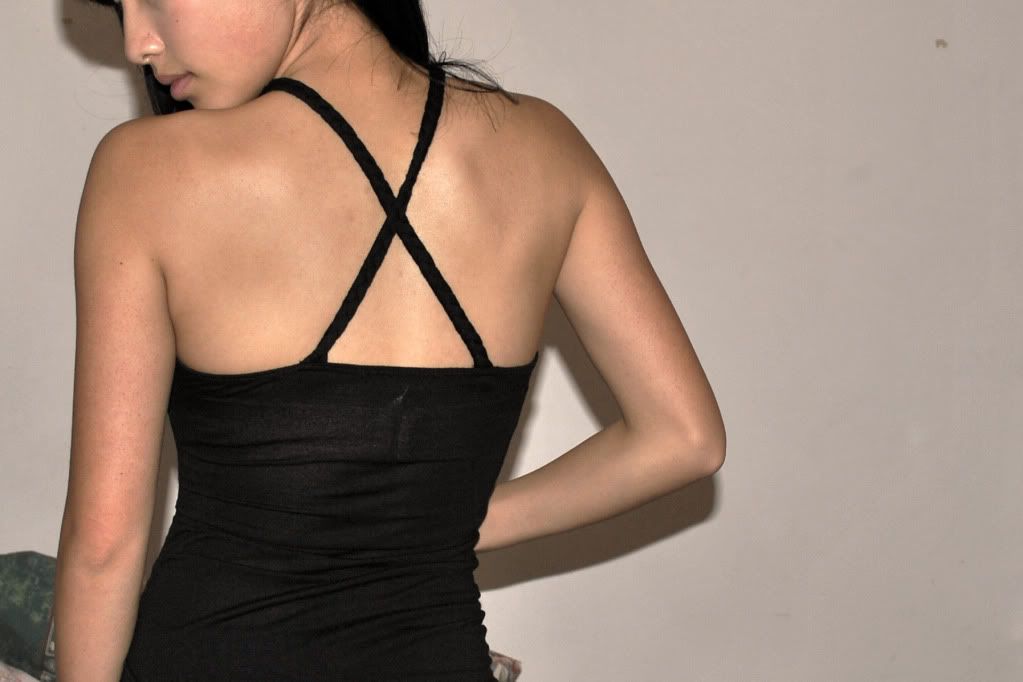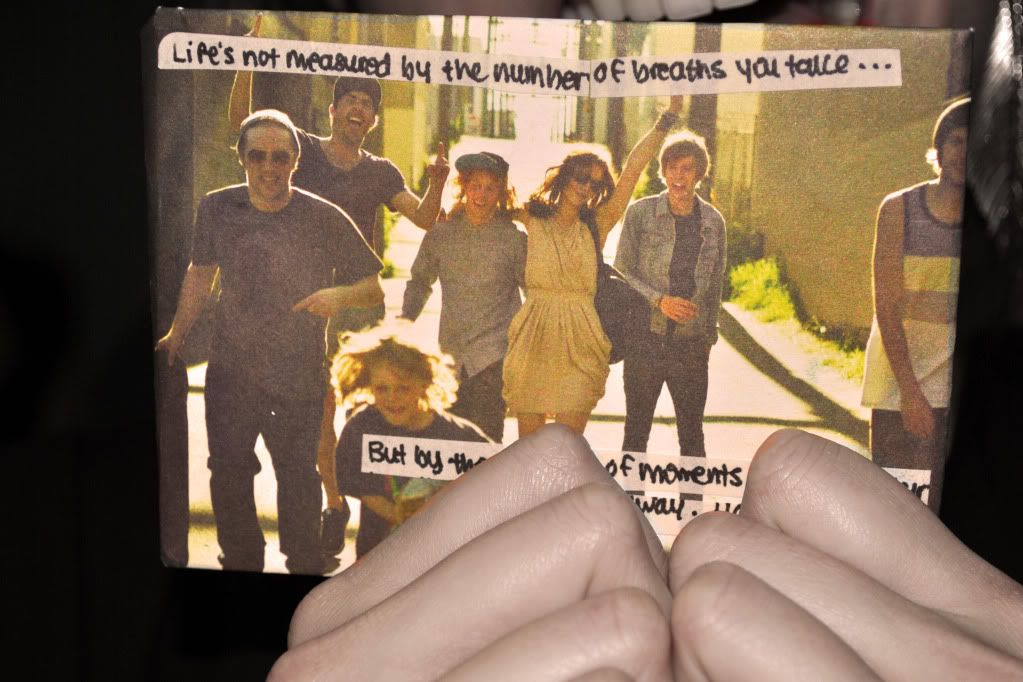 Birthday cupcake // Birthday girl #1 and her new bracelets // My party outfit front + back // Birthday girl #2's card from me hehe!
Today was a joined birthday party for two of my friends! The best part of any party is always dressing
up, of course :) I'm wearing a black jersey knit dress from Deena & Ozzy (Urban Outfitters).
"Life's not measured by the number of breaths you take, but by the number of moments that take your breath away."