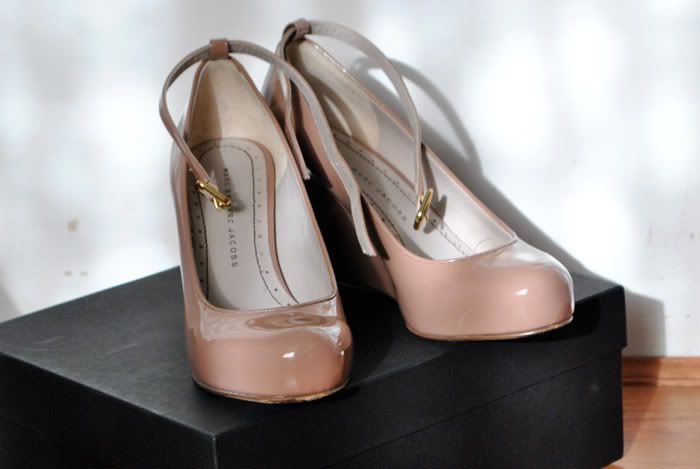 Marc by Marc Jacobs wedges in mauve.
A couple months ago, I was in Kerrisdale with my best friend and found these at
Queenlin Consignment
. I practically squealed. It's hard enough to find shoes in my tiny size (women's size 5), but to find shoes in my size, from consignment,
and
make me feel like I'm in Paris when I put them on?
Yeah. It was a good day ;)