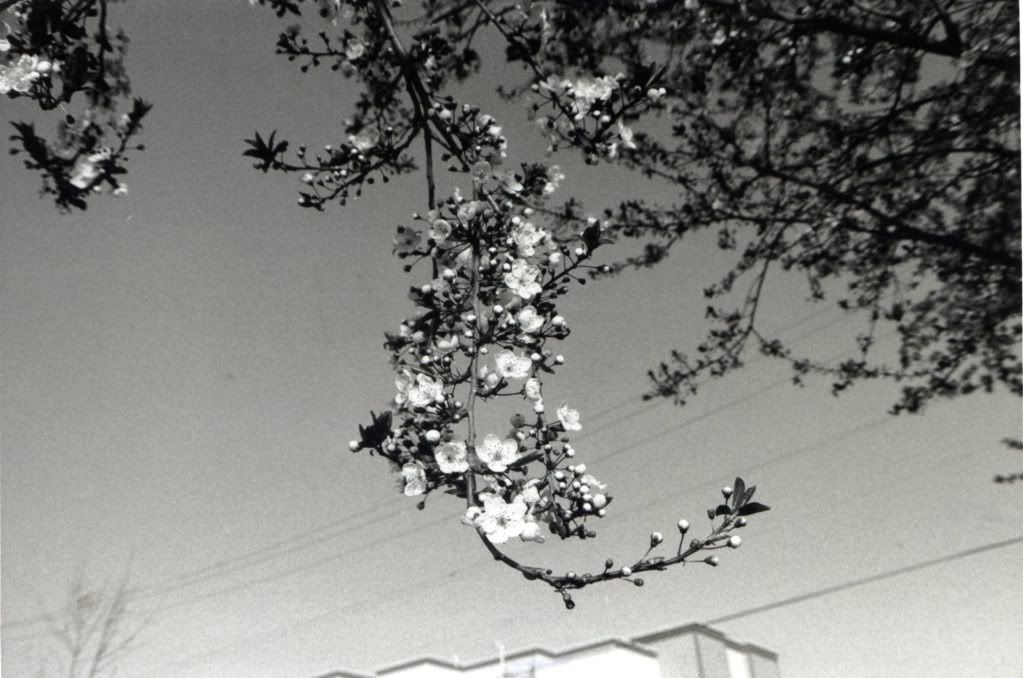 Cherry blossoms // Taken w/ a Pentax 35mm SLR // Film & darkroom developed
Songs currently on repeat in my iTunes:
Where You're Coming From - Matt & Kim
Can't Stop Thinking - Buva
Don't Wait - The Duke Spirit
Daylight - Matt & Kim
Catastrophe - Nous Non Plus
Milk - Kings of Leon
Equestrian - U.S. Royalty
Let Them - JJ
Brightest Hour - The Submarines
Maps (Acoustic) - The Yeah Yeah Yeahs
At Home - Crystal Fighters
My 2-week Spring Break has officially started! Woohooooooo!!! On my Spring Break to-do list is FINISH MY PROM DRESS (gulp). I'll post a few sketches and fabric swaps soon. Anybody else on a spring break: I hope you have a happy one.
Another task on my to-do list is to finish making Japan flag pins for the Hope for Japan campaign and fundraiser we have going on at my school. I've been keeping updated via
CNN's videos
, which are very resourceful. I highly encourage anybody with a campaign idea/project to raise funds, raise awareness, or help Japan in any other way to share those ideas with others & make a difference!